When a church or religious congregation decides to build a new building or expand on their existing campus, they are investing in the future of their organization and mission.
Serving as a general contractor for a religious organization's construction project is a great privilege and responsibility. 
Churches and religious congregations are often fundraising large amounts of dollars to build something meaningful and needed for their congregations to thrive. The organization's leaders are usually not building professionals, so they are also required to place considerable trust in their general contractors.
For these reasons, those tasked with choosing a general contractor to lead their church's construction project should seriously consider the following: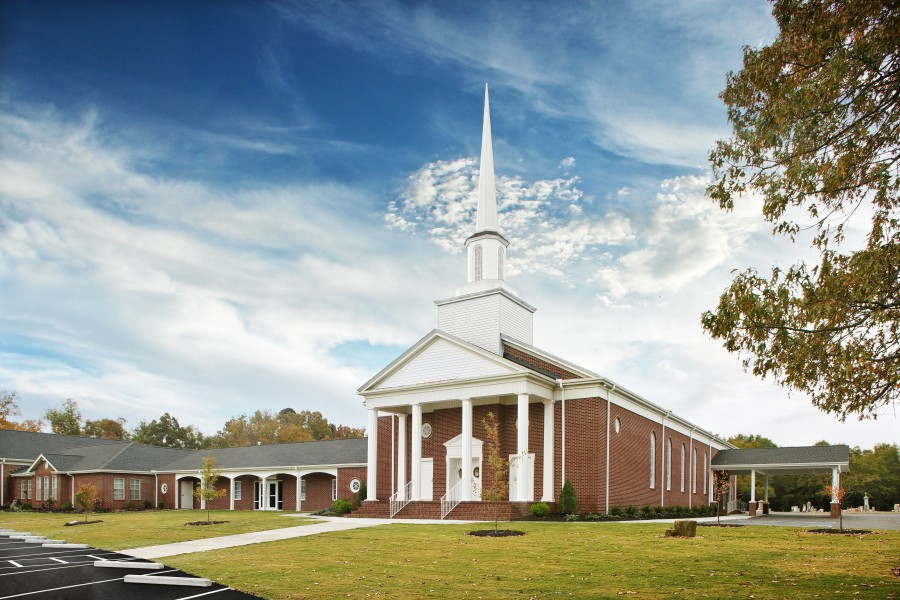 1. Is the company I am considering trustworthy?
Obtain references and ask intentional questions of the company's former clients. If you don't feel like the general contractor, you are considering is on your team and will make decisions for the good of the project, end users, and your budget… RUN! Contact their references, find out what the company's reputation is, and pay attention to your gut.
2. Are these general contractors good communicators?
You will likely be providing regular updates on timeline and budget to your elder board, leaders, and congregation. To minimize frustration and increase transparency, get a feel for a general contractor's communication style when interviewing them. How often will they provide you with project updates? How can you get a hold of them and how long will it take for them to return your phone calls or emails? The communication skills of your general contractor will be directly tied to your stress level during the construction process.
3. What unique needs do you need met through your project? Can this company meet them?
Church buildings are often addressing needs of a specific group of people. For example, you may need an infant cry room or nursing room included in the plans for your main sanctuary. Security considerations are important considerations for the layout and construction of a children's building. Think about what your constituents' needs are and ensure the general contractor you're considering for your project has the experience and commitment to meet those needs. 
The Nexgeneral Construction team is passionate about partnering with religious institutions to bring their building visions to life. If you are a religious leader in the Central Valley with questions about your construction project, we would love to connect with you! Interested in starting a project with the Nexgeneral team? Contact us below!